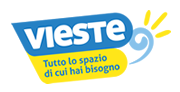 WELCOME TO PALACE HOTEL VIESTE
Elegance and attention to details make Palace Hotel Vieste one of the most exclusive hotels in the Gargano, where hospitality will characterizes you holidays. The guests of the hotel will stay in a unique and refined setting, surrounded by the beautiful city of Vieste, from which leave to discover Gargano: the shores from Mattinata to Peschici, Tremiti Island, and, in hinterland, the ancient Monte Sant'Angelo and San Giovanni Rotondo, religious destinations for Christians, are some of the most interesting places near the hotel.
Our hospitality

SPECIAL OFFERS
Last minute and promo
ELEGANCE, TASTE AND REFINEMENT OF DETAILS
We meet our guests' needs with the best offers. Click here to discover promotions.

Comfortable Rooms
Rooms are furnished in a refined and classy way, with a great attention to details, to offer guests a warm and comfortable place to stay on vacation.
They say about us



Beautiful chic hotel. Very clean with rooms decorated in soft peaceful colours. Best of all though is the staff, nothing is too much trouble, they kept our fresh pasta in their 'fridge for us and even remembered to give it back after we had forgotten...
The hotel is perfectly located in city centre and close to all the facilities. The hotel is run by passionate people always looking to make your stay very comfortable . Rooms are decent size and nicely decorated and the breakfast is top of the range...
Like in all things we see and observe, it is the people we meet and not the "things" we buy or eat or drink, that make the difference, no matter where one goes in the world. That at least is the way my wife and I see it...
DISCOVER TERRITORY
Gargano is a perfect destination to summer holidays characterized by sea, sun and funny moments and to live in a carefree way, enjoying the surrounding nature.